Dr. Moe Thanda Kyi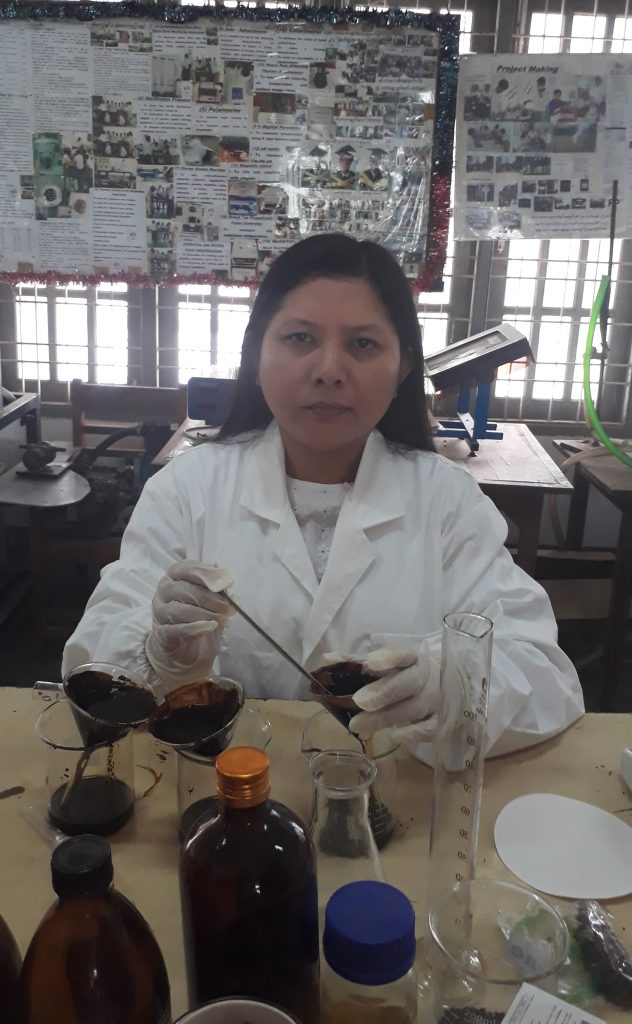 Dr. Moe Thanda Kyi is currently Pro-Rector (Administration and Research) of the Myanmar Aerospace Engineering University (MAEU). She has served in the government under the Ministry of Education for twenty years and seven months. Throughout her career as a civil servant, Dr. Moe Thanda has served three functions: Management, Teaching and Research. She trains her university students to be clever and outstanding in their studies.
In 2018, Dr. Moe Thanda Kyi produced biofuel from agricultural residue (rice straw and rice husks) at the Fuel and Propellant Engineering Department. Prior to that, in 2017, she worked on a fuel research in Japan. Her research is on the Development of an
Apparatus for Observation of Fundamental Biomass Reaction for Myanmar biomass. In 2015-2016, she focused in the production of liquid fuel from biomass tar by hydrogenation. This research led to a collaboration with Gunma University, Japan in which she then received the Energy Globe Award, National Winner, Japan, 2018.
Her current research focuses on producing tissue paper from tea wastes. Tea is considered as the most widely consumed beverage in the world after water. Tea wastes are usually dumped in the environment or landfilled, causing environmental problems. Thus, tea wastes must be considered more valuable as there is an economic motivation to prevent pollution. The objective of this study is to classify the properties of tissue paper produced from tea wastes.
Dr. Moe Thanda Kyi is of the view that the key to create a sustainable future for STEM community is to continuously create and innovate in all areas. Dr. Moe Thanda Kyi holds a Ph.D. in Chemical Engineering from Mandalay Technological University in 2008. Her research was on the "Preparation of Zeolite Molecular Sieve for Ethanol Dehydration" .