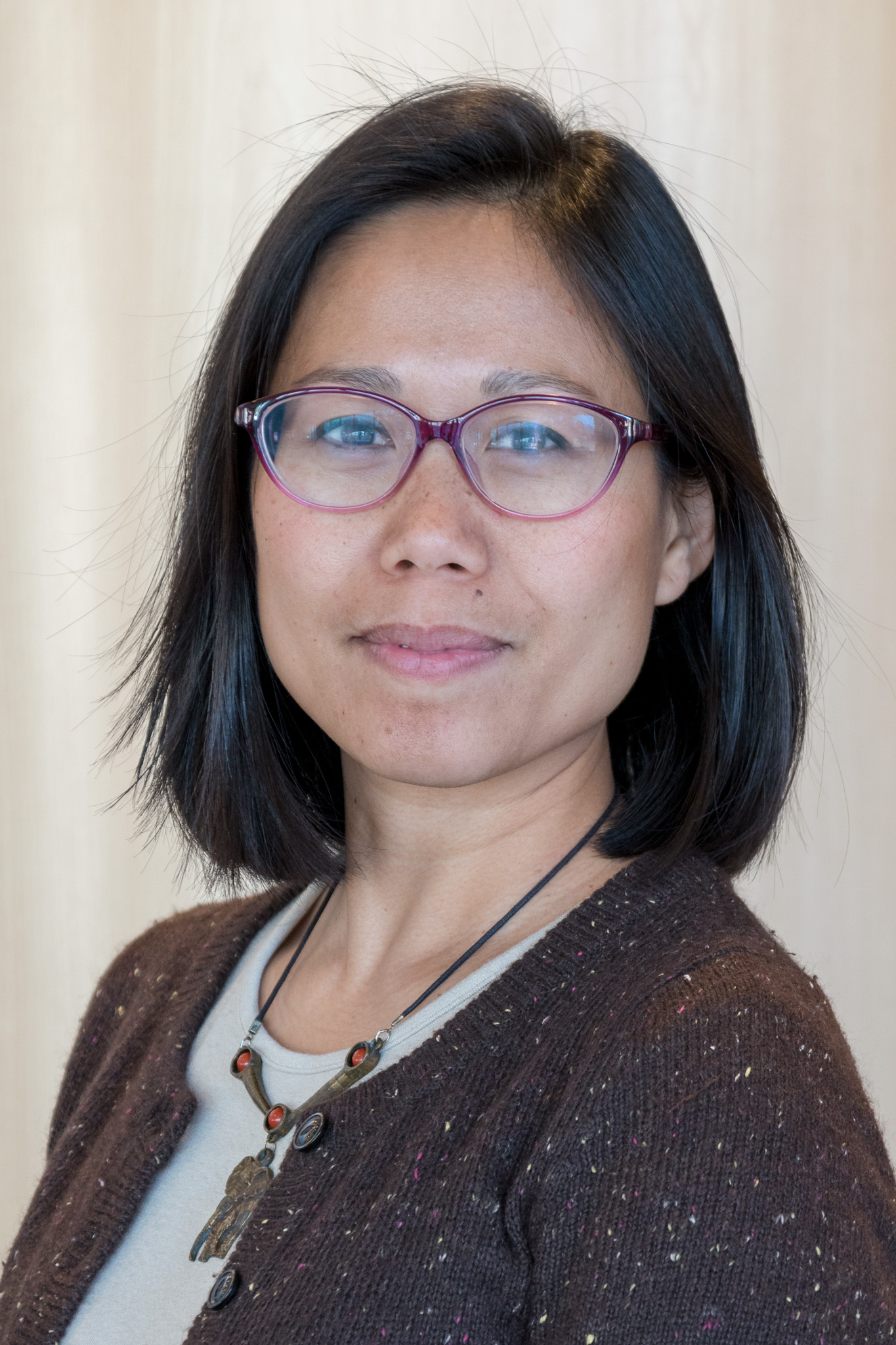 Dr. Ther Aung is an environmental health scientist from Myanmar. She conducts research at the intersection of energy, air pollution, and health as energy production and use are the largest man-made sources of air pollution, and hence energy and air quality are intricately linked with implications on human health and climate. She draws methods from exposure science, epidemiology, and quantitative social science to study impacts of energy poverty and energy transition on air quality, chronic diseases, and quality of life.
Her current and past research activities have included evaluating large-scale energy intervention programs to evaluate air pollution exposures, health outcomes and time use impacts in India, Malawi and Myanmar. Ultimately, she is interested in contributing to evidence-based program and policy development. In India, she worked with public health and rural development practitioners, and environmental engineers from India, the U.S. and Canada to implement a randomized controlled study to assess whether a carbon-financed cookstove intervention in India provided health and other social benefits for women. Dr. Aung's analyses on climate and health relevant air pollutants and blood pressure of women informed scientific literature as well as practitioners on the importance of testing technologies in the field and the need to align climate-financed cookstove interventions with international health guidelines.
Dr. Aung currently leads a study in Myanmar funded by the National Geographic Society to investigate determinants of urban energy poverty and air pollution exposures in informal settlement populations in Yangon. She initiated citizen science air monitoring activities with youths and community members to raise awareness and engage urban planners and policy makers to advocate for healthy and sustainable urban development in one of the fastest growing cities in Southeast Asia.
Dr. Aung and her collaborators recently launched a new research study on solar mini-grid roll out programs in Myanmar with aims to investigate whether benefits from mini-grid electrification are equitably distributed across gender, and if gender empowerment contributes to sustainability of rural mini-grid initiatives. The research will inform the Myanmar government's National Electrification Plan that aims to electrify all households by 2030.
Dr. Aung received her Ph.D. in Resources, Environment and Sustainability from the University of British Columbia in Canada and a master's in Environmental and Occupational Hygiene from Johns Hopkins Bloomberg School of Public Health. She is currently working as Postdoctoral Research Fellow at the University of North Carolina at Chapel Hill in the U.S.A.